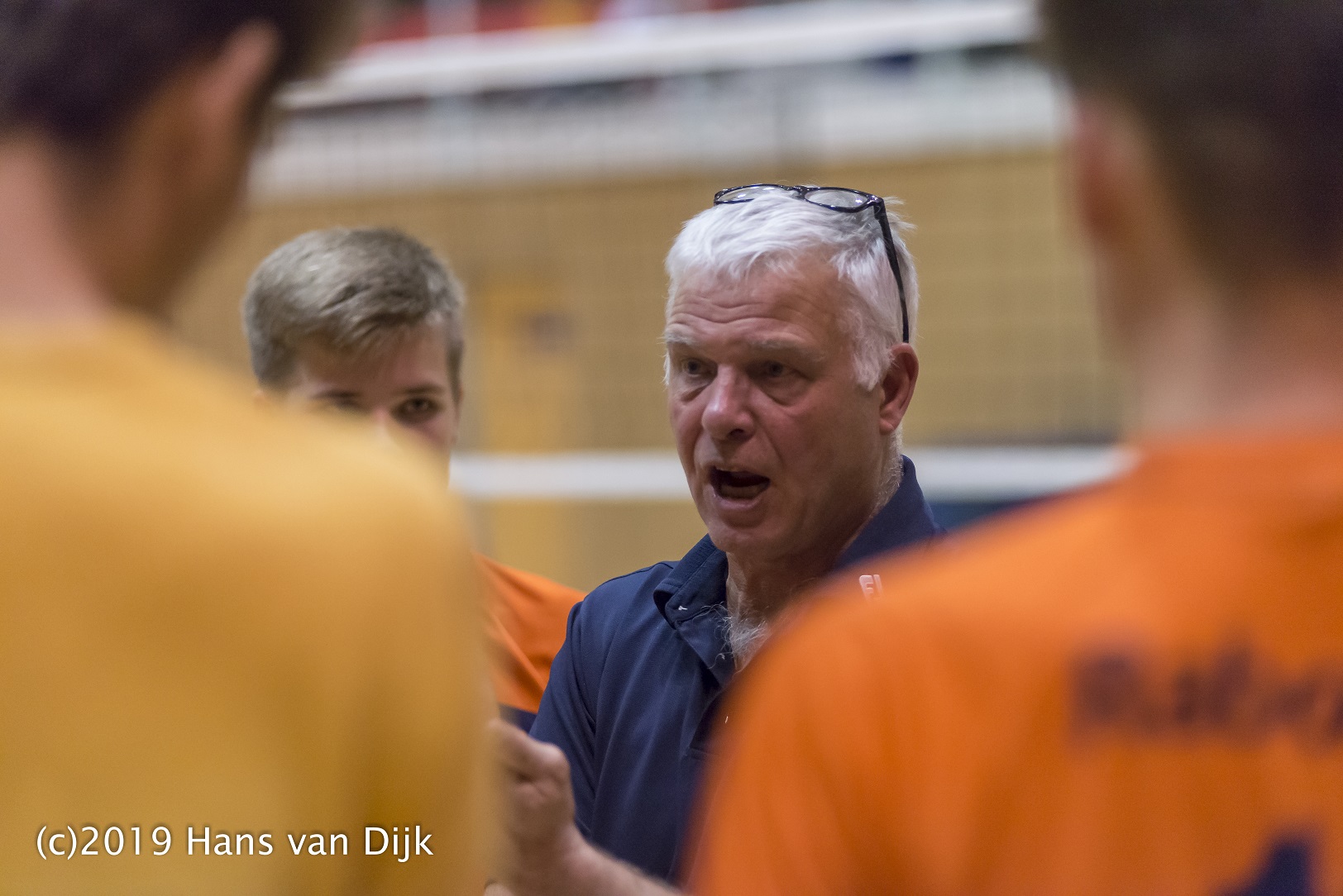 Eric Maan: Trainer in spagaat
De wedstrijdvoorbereiding kan voor trainers en spelers een essentieel onderdeel zijn om met
een goed 'game-plan' aan de wedstrijd te beginnen, meent Eric Maan, trainer/coach van Heren 2.
In de eerste divisie maken trainers onderling afspraken om beelden met elkaar uit te wisselen van de gespeelde wedstrijden om deze vervolgens uitgebreid te analyseren.
Wat zijn de favoriete slagrichtingen van de aanvallers, hoe hebben ze blok-verdediging georganiseerd, serveren ze sprongfloat of spin en waarheen, wie is de zwakkere passer, wie is de sterkste aanvaller, met welk idee speelt de spelverdeler (lange of korte lijnen), wat zijn de looprichtingen bij de midden aanvallers, wie zijn er lang en wie zijn er wat kleiner aan het net, zijn de aanvallers links- of rechtshandig, wie wordt het vaakst aangespeeld, enz. enz.
Grote vraag is wat je als trainer met de uitkomst doet. Welke info deel je met je team, welke niet? Als trainer lig je dus in een spagaat. Soms werkt het, soms ook weer niet. Waar ligt dat aan? Is het toeval? Vorm van de dag? In ieder geval laat een wedstrijd zich qua spelverloop niet voorspellen en is het vertoonde een combinatie van een goede mix van taak volbrengen en spelen.
Gemaakte afspraken binnen je team bewaken en lekker ballen. Onlangs was weer zo'n dag in je trainerscarrière. Het heeft niet gewerkt, fout van de coach. Niet meer doen, maar het is verslavend. Je wilt je team zo goed mogelijk voorbereiden, maar je trapt er weer in!
Doe effe normaal en ga lekker spelen. Dus zoek naar de balans en ga op zoek naar de gezamenlijkheid. Het blijft een geweldig vak, geen wetenschap.
Foto's: archief Hans van Dijk