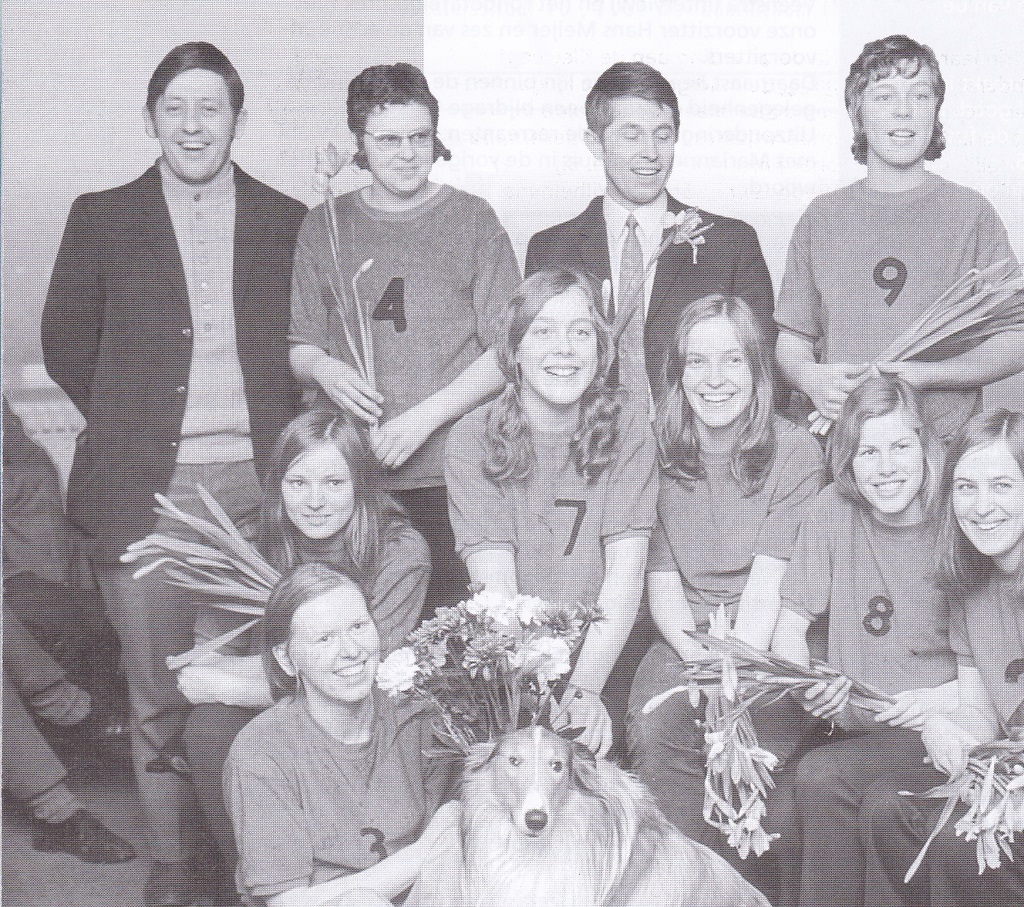 Historie Orion seizoen 1970-1971
Dames 1 kampioen in de Overgangsklasse
Over het seizoen 1970-1971 is bij de commissie helaas weinig bekend. Er was in die tijd nog geen Orion Expres (die zou het seizoen daarna voor het eerst verschijnen),  zodat alle informatie moet komen van mensen die het hebben meegemaakt of nog stukken hebben uit dat seizoen.
Toch was er wel een belangrijke gebeurtenis dat seizoen qua verenigingsstructuur: Orion was niet langer een volleybalvereniging in Doetinchem maar vanaf nu een omni-vereniging. Dit werd een feit door de start van een basketbal-afdeling.
Op sportief vlak kwam nu wel de promotie die in het eerste seizoen werd misgelopen: Dames 1 werd wederom kampioen van de Overgangsklasse en won nu ook de PD-wedstrijden. Daarmee was een volgend seizoen uitkomen in de Hoofdklasse een feit.
Voor meer hoogtepunten, artikelen, foto's en Orion Expressen klik hier.
Heb je zelf nog leuke aanvullingen (artikelen / foto's) mail het dan naar dit adres.
Ook wanneer jij nog ontbrekende Orion Expressen of namen bij de foto's weet mail het ons dan even.