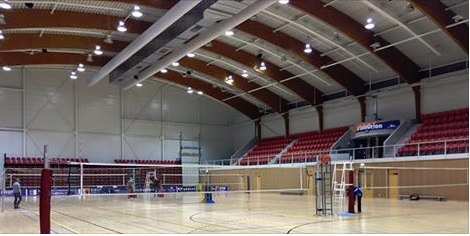 Klaar voor het nieuwe seizoen
De tijd gaat snel, en natuurlijk komt de start van de volleybaltrainingen en de indelingen weer in zicht. Terwijl iedereen nog aan het genieten is van goed weer of een fijne vakantie, staat op de achtergrond alweer het schema klaar voor een nieuwe seizoenstart.
We houden even onze vingers gekruist, maar we hopen een seizoen mee te mogen maken zonder beperkingen of andere maatregelen.
Na het weekeinde van 6-7 augustus zal er derhalve communicatie per mail loskomen m.b.t. de volgende zaken:
* Teamsamenstellingen (n.a.v. meest recente aanmeldingen).
*  Start trainingen en zaalrooster.
We kunnen in ieder geval in deze publicatie vermelden, dat de start trainingen als volgt is bepaald:
* Selectie teams (H2/H3/D1/D2) 18 augustus a.s.
* CMV, Competitie en recreanten teams 22 augustus a.s.
Dan kan daarmee alvast rekening gehouden worden.
Langs deze weg wensen jullie natuurlijk nog fijne vakantiedagen toe, en tot snel.
Marco Buiting
Technisch Manager